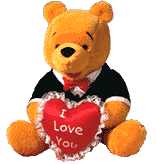 Valentine's Day Massage Gift Certificates!
Valentine's Day is February 14th! It's not too early to schedule your Couples Massage or Individual Massage today or purchase! Each Massage and Valentine's Massage Gift Certificates includes a Box of Delicious Chocolate and a Beautiful Rose! Call Lydia's Massage Therapy at 210-363-9856 to schedule. Let us know if you have any questions.
Couples Massage is done in the same room with two tables next to eachother by two Licensed Massage Therapists! Very Romantic for Valentine's Day!
Due to a limited number of appointments, all Valentine's Day massages scheduled on February 13th, 14th will require pre-payment either Cash, or Credit/Debit Card. Valentine's Day Appointments can be cancelled 24 hours prior to appointment time without penalty. Appointments cancelled the day of appointment will be charged for full services. No refunds and amount charged to your credit/debit card or paid in cash cannot be used on future Massage Appointments.
Valentine's Day Massage Gift Certificates need not be used on Valentine's Day. They are valid for Six (6) months from date of purchase and make a great gift for your Valentine! Massage Gift Certificate includes box of delicious Chocolates and a beautiful Red Rose!
Pricing Below is for Incall Massage (0utcall Massage also available). Specials good from now until Saturday, February 14, 2014. Hours of operation, Monday-Friday 9am-5pm, Saturday (Extended Hours) 9am-3pm and closed Sundays.
90 Minute Massage $95
Couples Massage 1 Hour $130
Couples Massage 90 Minute $190
Four Handed Massage (two therapists) $140.00
Outcall Massage
We can come to your home or hotel!
1 Hour $125.00,
90 minute $175.00
1 Hour Couples Massage $250.00,
90 Minute Couples Massage $350.00
Includes a Box of Delicious Chocolates and a Red Rose!
Call Lydia's Massage Therapy at 210-363-9856!
Happy Valentines Day!